Security is often the most important factor in all businesses and organisations. Therefore we would like to provide the very best of secure document management solutions covering the areas of data capture, workflow, document security and printing. We can even provide content driven security to your documents making sure information stays secure and compliant. Reduce the risk of breaches and deploy the Best of Breed security measures today.

Secure printing enables you to print sensitive information in a secure way, collect your print jobs at any printer connected and save no less than 25 % of your paper usage. The average is 37 %. We have selected the best independent solutions in the industry with over 17 years of experience from the market.

Cloud Printing removes the need for traditional print servers and exchanges your entire print infra structure with a cloud service. Printing, offered as a cloud service is a growing need to support cloud first strategies all over the world. Our Cloud Printing solutions are of course independent and have been proven in the market for over 6 years now.
​Mobile printing​ enables you to print documents directly from your mobile device or any device from both on-premise users and cloud users as well as providing a secure, seamless solution for guest users. Our solutions combined with our professional services, we can integrate mobile printing to fit your needs including integrating to your existing secure print solution. ​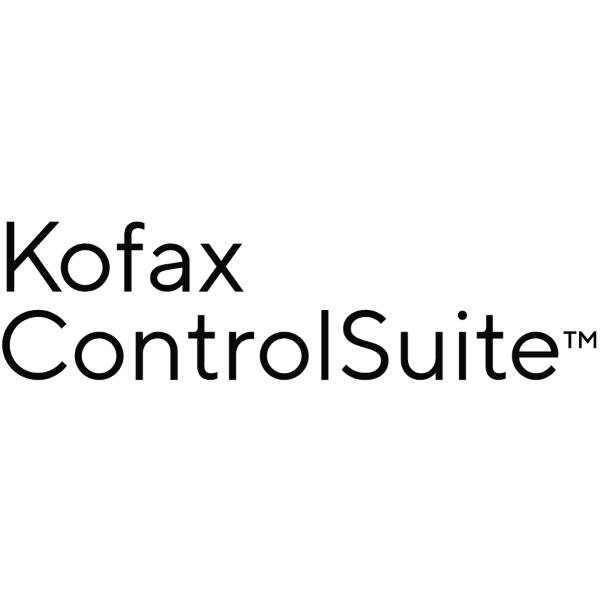 Kofax ControlSuite integrates print, capture and output management into a single solution. With ControlSuite, you'll speed productivity, ease administrative work, minimize security breaches and reduce compliance costs, helping your business navigate the challenging landscape of secure printing, government regulations and a mobile workforce.
The combination of aggressive pricing and total functionality brings us to the next generation of solutions from Kofax. ControlSuite is a complete digitization platform. Your enterprise can not function without bringing in, formulating, and transmitting information. And your information is communicated through documents—both physical and digital.
Eliminate waste, encourage responsible behavior and make users and departments accountable for their print usage. PaperCut MF includes embedded software that runs on your copier/MFD to enable tracking, control and secure print release directly from the device's panel.

PaperCut MF is suitable for sites of any size, with a cross-platform and vendor-neutral approach to technology and device support. PaperCut's solutions are currently in use in over 50,000 sites worldwide and translated into 20 languages, making PaperCut MF a product you can trust with a high return-on-investment.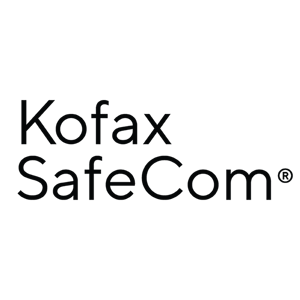 Manage, control, optimize and secure the print management process for your business.

In a distributed environment, organizations need to simplify document workflows and reduce print operations costs, while mitigating security and compliance risks. With more employees requiring mobile printing capabilities, and the increasing costs and vulnerability of printed documents, businesses like yours require secure and flexible print management.

Kofax SafeCom streamlines the print management process, reducing costs and enabling you to safely control printing operations through a consolidated solution. With Kofax SafeCom, your distributed workforce will print more efficiently, and you'll have confidence in the secure management of sensitive data throughout your workflow.

Looking for an inexpensive and simple way to solve your print challenges?
Your users just want to hit "print" and be done. Managing soaring print infrastructure costs, reducing strain on IT staff and minimizing network security risks? That's up to you.

Kofax Equitrac intelligent print management software makes printing work the way you—and your users—require: simply, securely and with maximum savings. Enabling one click for any print job on any printer. Ease the administrative burden around print servers, compatible print drivers or whether the printer is ready. Complete accountability to better control costs and security. And a greatly reduced burden on IT and corporate budgets.

It's time to close the printer security gap. By maximizing print cost savings, minimizing network security risks, and improving compliance with Kofax Equitrac, your organization will be equipped to Work Like Tomorrow—today.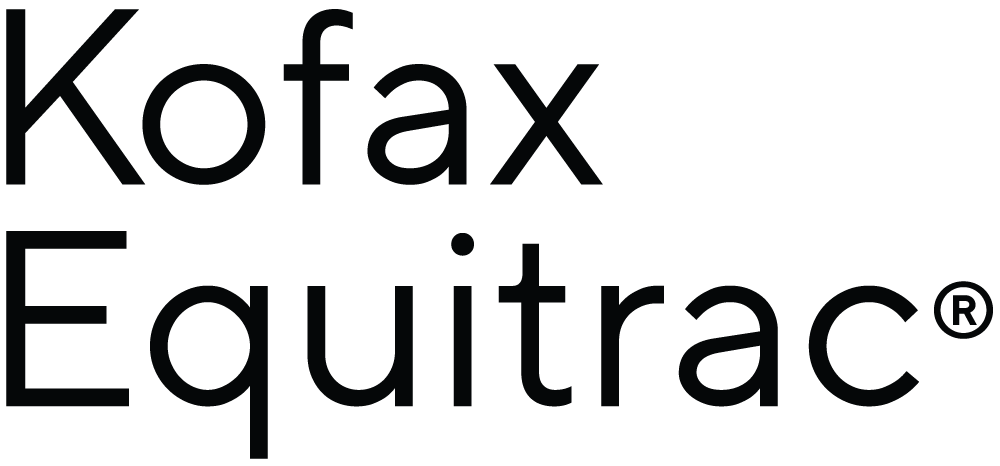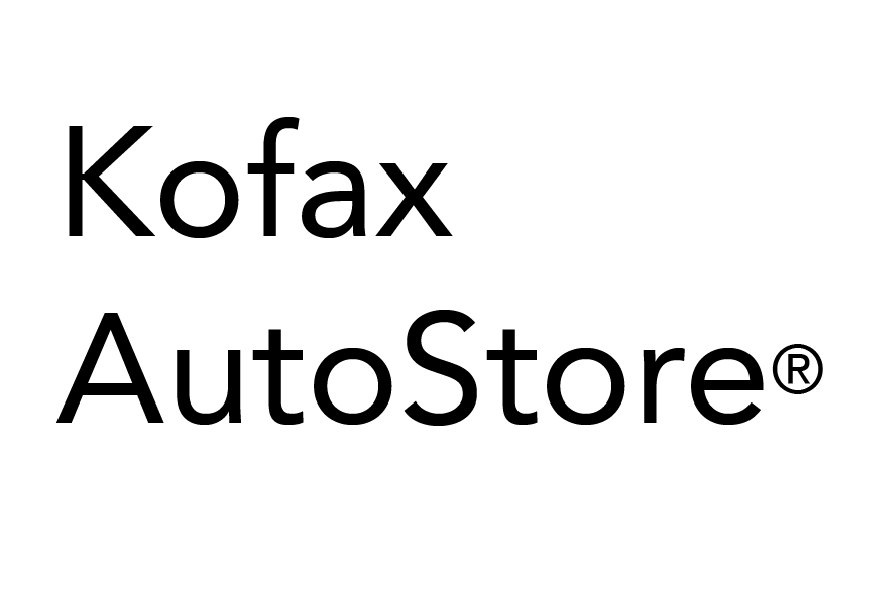 Whether you're handling invoices, claims, applications or order forms, manual user errors in document processing can be costly to your business. That's why business process automation powers your digital workplace for superior efficiency.
AutoStore is an integrated solution that securely enables automated and compliant document capture workflows from the widest range of hardware and software platforms. It is built for the office, providing capabilities designed to help workers be more efficient and productive in the way they work, while providing enterprise-level controls for information security and governance. By working across the most comprehensive range of MFP brands and models, business systems and mobile devices, AutoStore offers a central way to manage all document and data capture activities across any enterprise IT environment. Enterprises can begin their digital transformation journey with very simple and functional solutions that deliver reliable results, with the ability to scale for more complex tasks and process workflows as the organization grows into a more efficient digital workplace.
The cloud has transformed how businesses deliver and manage applications, EveryonePrint's Hybrid Cloud Platform extends that revolution to the print infrastructure. HCP enables organisations to seamlessly migrate an existing on-premise print environment to a cloud-based service, enabling the entire printing infrastructure to be deployed and controlled from a single web-based interface. The platform can be delivered as a hosted Software as a Service offering or installed as an on-premise private cloud.

HCP is a fully scaleable subscription-based solution meaning customers from SMEs to global enterprises simply pay for the licenses they need. By utilizing cloud technology, organisations can reduce the cost and complexity associated with a traditional print environment. By eliminating print servers, Windows server licenses and the requirement to run clients on workstations, customers will benefit from significantly lower printing costs.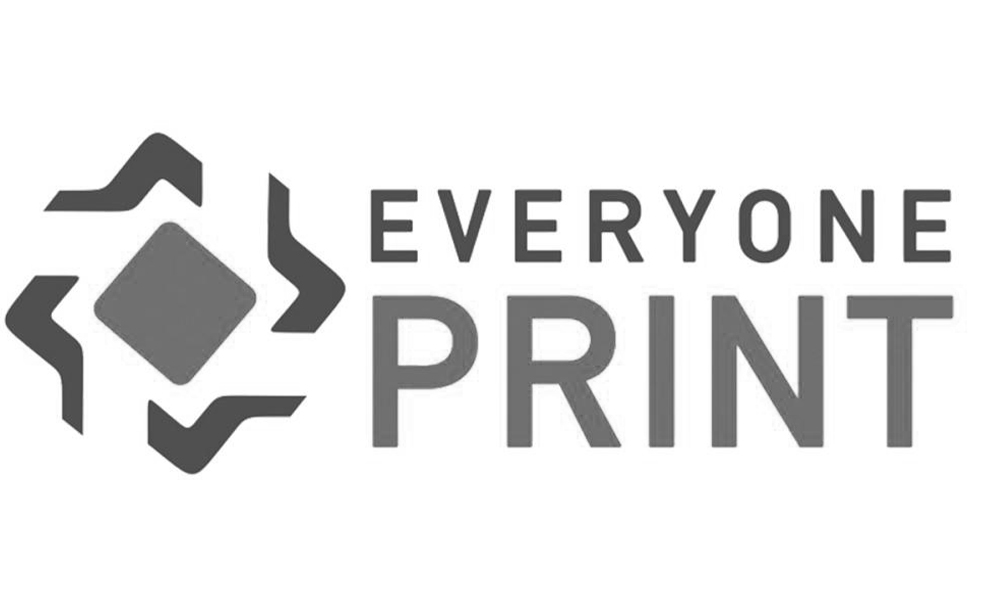 Secure Cloud Print Management. Serverless, simple, cloud print service that saves you time and money.
Move your print infrastructure to the cloud as you deploy office 365. Printix removes the need for on-premise servers and all the cost connected to them. Also providing secure printing as a service for organisations who are dedicated to implementing an all-cloud strategy.

Printix supports all network printers, regardless of make or model. There is no software installed on the printers that requires purchasing, maintenance or support. Operationally, this eliminates over 95% of all support requests associated with secure printing.

Print release is done by using your smart device to collect your print jobs. Are you looking for a pure SaaS infrastructure for your printing?
MANAGED PRINT SERVICES - Manage printers, audits and costs smarter with 3manager.

Get automated and independent input on your print fleet at every level.
3manager is an online printer administration software designed to make life easier when it comes to managed print services/printer management and is supplied as Software-as-a-Service
Manage your devices and automate you supply procurement and reports. Run Audits and Analytics along with tracking downtime on your print fleet. Make sure your invoices matches you actual usage. You can even manage your contracts and use 3manager as a procurement aid avoiding overspending and making sure your fleet is scaled to your needs.